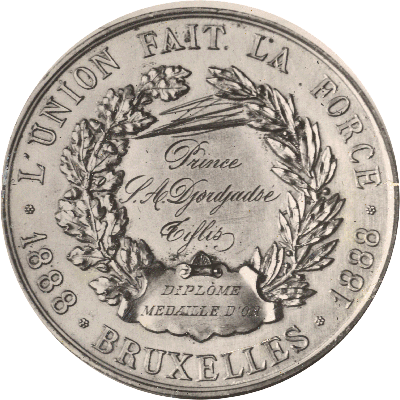 Eniseli Bagrationi prioritizes the merging of ancient Georgian winemaking traditions with sophisticated modern techniques. 
The company has been operating since 2003, initially on the basis of the wine cellar established by the well-known Georgian entrepreneur and public figure Zakaria Jorjadze in 1887, and more recently on the basis of the Eniseli Wine Factory. The founders and owners of the company are the descendants of Zakaria Jorjadze, namely, the Bagrationi family.
After the civil war, the company managed to revitalize the old Eniseli wine and cognac factory by upgrading it to meet Western standards and equipping it with modern technology.
Today, the company sources and processes grape varieties(Rkatsiteli, Mtsvane, and Saperavi) from the local microzone (Eniseli, Shilda, and Gremi).
The maximum processing capacity of the plant is 3000 tons of grapes.
The company produces dry red and white wines, sparkling wine, and aged cognac spirits.